Staying warm inside wearing only a shirt, sometimes with a jacket, is not enough anymore.
All sectors are seeing a boost in knitwear, with a rise in thin thermal qualities as well as classic knits, preferably in cashmere, being high in demand.
Wear a suit with a turtleneck, swap a woven jacket for a warmly knit equivalent, and reconsider materials and overall make, aiming to use smarter textiles and introducing layering items, also known as the "onion look."
Knitting is currently so fashionable that even men are picking up knitting needles. British athlete Tom Daley may be the most famous and flamboyant advocate, but we see a growing group of knitters in the mainstream arena as well. It's pretty relaxing ;-).
Credits: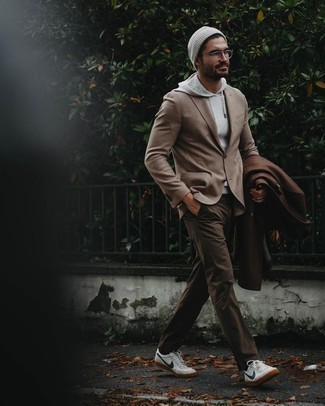 30-12-2022