Made To Measure
The Makers' MTM allow business to business partners to offer that exclusive feel and one-of-a-kind product. This approach to our partners enables them to home in on the specific needs of their end customer.
With a wide range of both men's and women's styles, from classic formalwear to relaxed luxury casual pieces, we help partners design, develop, and make individual garments for personal tastes. This process is supported by an endless possibility of styling options and alterations to create that specific one-of-a-kind piece. We also make use of modern technology with an in-house and online ordering tool directly linked to our production facilities in Morocco for a quick response time of no more than 15 working days from order entry to ex works.
In addition, the entire process relies on both seasonal and NOOS fabrics and trims that help the speed-to-market process. Creations from the usual suspects in Italy encapsulate both traditional and modern designs and blends. Seasonal updates, stock supported raw materials, full system training, product toolkits, workshops, client days, and exhibitions are just some of the tools that assist our partners in providing first-class products to their end consumers.
Made To Order
The Makers' Made-to-Order concept is relatively new and has become extremely popular with our business partners. It's a small series order system that enables BTB partners to build their own collections from both men's and women's existing MTM models while using MTM fabric collections and trims, as well as having the ability to use styling options from the MTM offer.
A major USP is that the minimal order quantity starts as low as six pieces. Whether you are a small boutique partner who wants to add their own label collections or a large retailer who wants to launch exclusive ranges, seasonal teasers, etc., the opportunities are endless, flexible, and affordable.
The ability to manage one's own collection from fabric to styling, as well as keep margins under control with just-in-time delivery, are real benefits to partners. Nearshoring, based on the factory location in Morocco, allows The Makers to offer its partners the same lead time of no more than 15 working days for series up to 20 units per style color.
The system is powered by the same cutting-edge technology that supports MTM, allowing partners to enter their MTO collections and determine their exclusive offers when desired.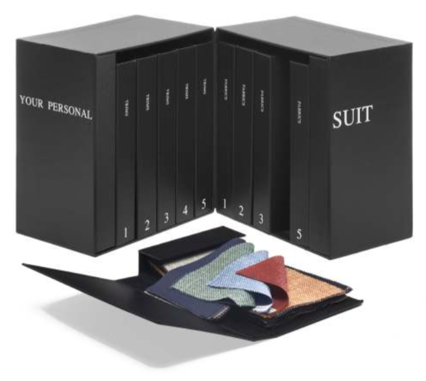 From world's leading fabric mills