Great to have seen you during the Pitti Immagine Uomo, on January 10th and 11th, 2023. While in Florence, we hope you enjoyed the presentation of our latest trends and developments translated into our collections at the Casa Abitata Art Gallery.
For more than 60 years, Florence has hosted the Pitti Uomo, the ultimate reference in men's tailoring. The fashion event attracts enthusiasts and professionals from all over the world, with events all over town.
Our event is conveniently located in the city center. We chose the Casa Abitata Art Gallery as our hub because of its spectacular appearance and inspiring surroundings. Normally used as an art gallery and performance space, it's considered a true laboratory in the spheres of art and design and a place where artistic expressions and emotional content are created.
Casa Abitata is a fitting spot to present all our latest collections, personalization opportunities, trends, and developments. Thank you for visiting The Makers' MTM and MTO presentation at the Casa Abitata Art Gallery, Via del Trebbio 12, on January 10th and 11th.  Always a good opportunity to toast together to the new year!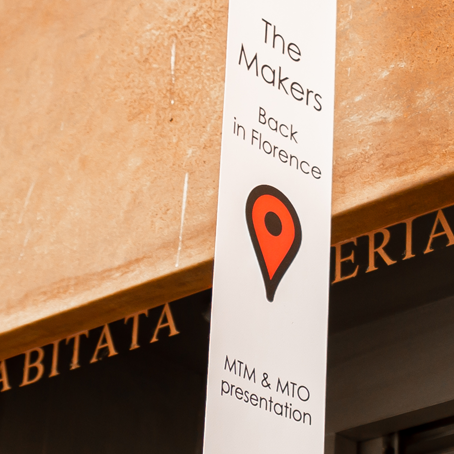 12-01-2023