A must if you're anywhere near Verona this summer, Fondazione Arena di Verona has announced an extraordinary Festival for 2023.
The result will be an overwhelming 50 performances in less than three months. Through its 2000-year history, Arena di Verona has maintained its vocation, from ancient Rome to the jousts of the Middle Ages to Rossini at the beginning of the 19th century. However, it was only in the early 20th century that it became the home of great open-air opera performances, with an Aida that embodied the Art Nouveau trend of the time and is still loved by the public.
Even today, Arena di Verona is where people still acknowledge you when you get dressed up for the occasion, as one does in Italy. Even modest applause isn't out of the question.
The beautiful Italian city of Verona has the third-largest amphitheater in the Roman Empire. Arena di Verona, located in the city's historical center, has gained worldwide acclaim for its impressive opera festivals over the past century.
In 2023, people can enjoy opera classics like Aida, Carmen, Nabucco, Madama Butterfly, Tosca, and The Barber of Seville, as well as performances by Juan Diego Floréz, Roberto Bolle, Jonas Kaufmann, and the Teatro alla Scala.
Credits: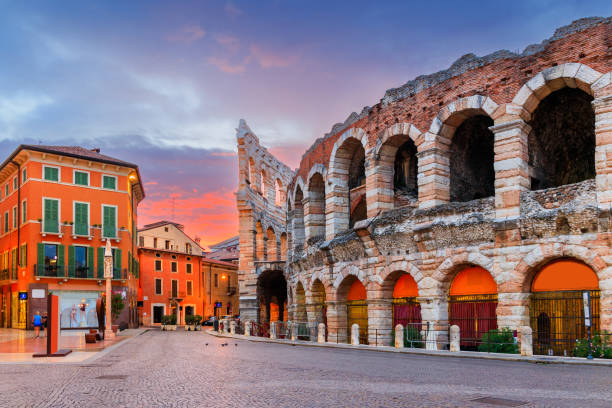 02-01-2023