Son et lumière, ('sound and light') is a nighttime event where special lighting effects are projected on the façade of a historic site or building. At this moment, especially with the introduction of video mapping, it's more popular than ever. What is your first Son et lumière experience? Let us know!
For some, it's the projections that can be seen in major amusement parks like Disneyland or the Netherlands' Efteling. Paul Robert-Houdin invented the concept in 1952 at Château de Chambord in France, where he was the curator.
In the Netherlands, Fabriques des Lumières is the newest addition. Housed on the Westergasfabriek site, Amsterdam's former gasworks, you can watch fascinating projections with a great soundtrack. It features the works of artists like Salvador Dalí, Gustav Klimt and photographers like Jimmy Nelson. It's an initiative of the company Culturespaces, which has several Lumières halls all over the world, from New York to Seoul.
Another wonderful version of this is the annual Amsterdam Light Festival. Every winter, the city features sparkling and glowing art installations, with about 20 illuminated artworks. Insane projections and light installations adorn the capital during one of the leading light art festivals in the world. This year's route consists of 20 works of art, made by twelve Dutch and eight foreign artists. All installations are located in or around the canals.
Credits: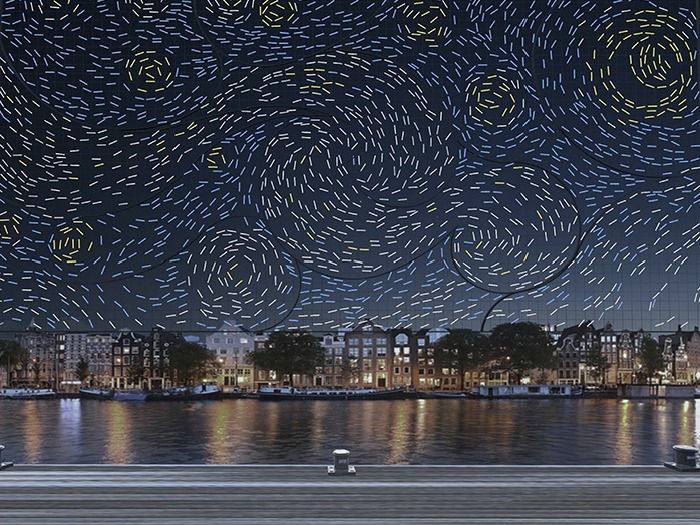 02-01-2023