Since 2006, American Scott Schuman has become famous with his fashion blog, The Sartorialist, on which he captures people with their own special style. He's also a force to be reckoned with on Instagram, with an impressive 1.1 million followers.
His blog and Instagram feature street photos from around the world. Fascinating people, often unknown and sometimes very well known, each of them stands out because of their own unique style. They are clearly not trend followers, but ordinary people who have all encountered Scott Schuman.
One day he's walking around New York; the next, he's in Tokyo. One day he's in Paris, the next in Sydney. And in between, he faithfully drops a photo every day on his blog of a stylish person he met on the street.
According to Schuman, The Sartorialist can be freely translated as "a person who does something well in a great way." Strangely enough, but also interesting and inspiring, Schuman is not concerned with brands or labels. It's all about the person's appearance. He has often said that he can see at a glance whether someone has it or not.
This vision led to the success of his site, his social media, and more. Time named him one of the most influential bloggers worldwide. A collection of his photographs was recently published in book form. And London's renowned Victoria and Albert Museum even bought a number of his photographs for a fashion photography exhibition. This is impressive for someone who has had no formal training as a photographer.
Credits: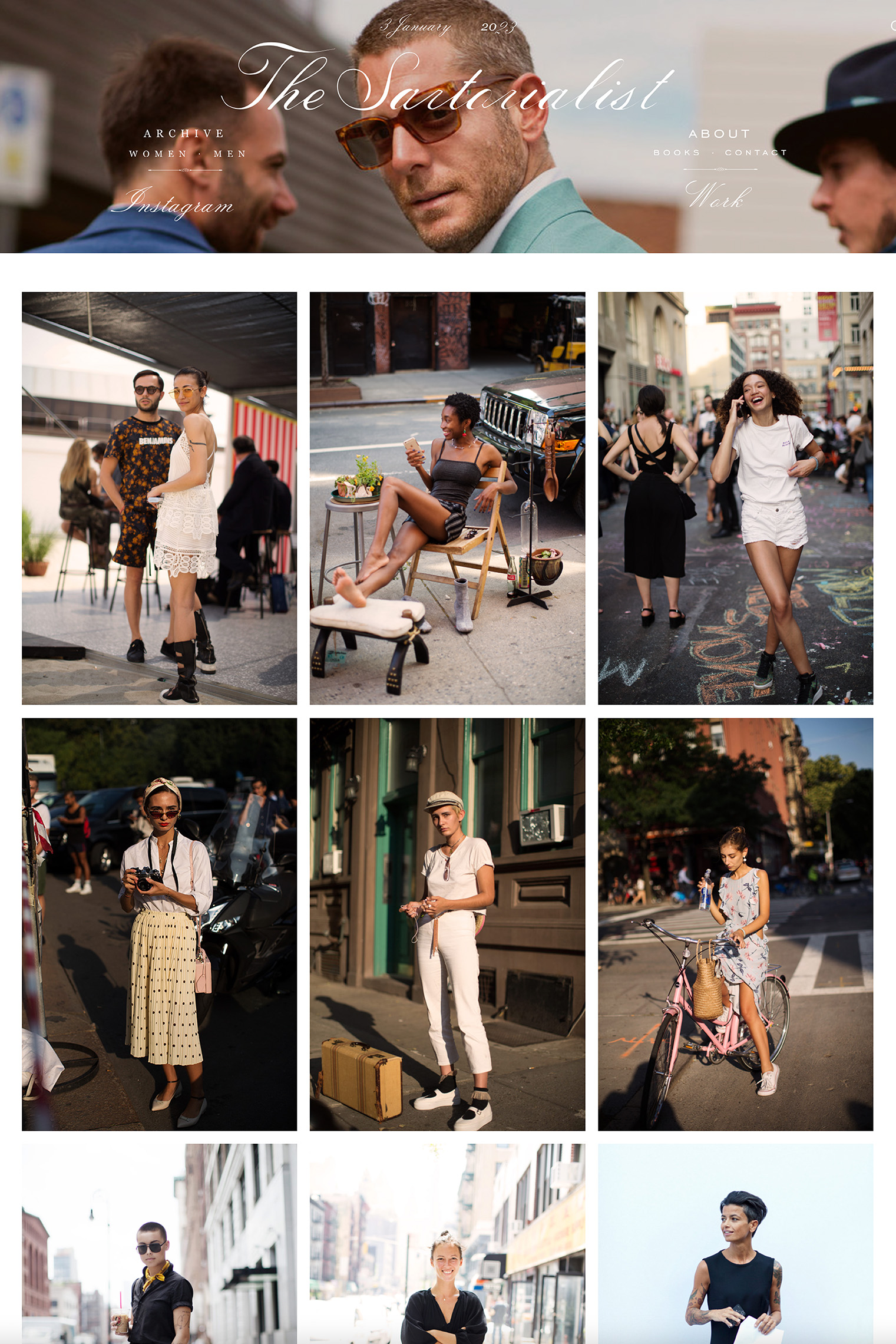 09-01-2023