Formal menswear worn by women goes back a long time. Marlene Dietrich and Katherine Hepburn were among the first to wear men's suits in the 1920s, and Yves Saint Laurent put his mark on a female-cut tuxedo in the 1970s. Since then, we have seen menswear-inspired womenswear everywhere, but never as much as in recent years.
It is remarkable to see the crossover: wearing a tuxedo with a sexy bustier, covering a cocktail dress with just the jacket, or the real deal with a men's shirt sometimes seductively worn with an untied bowtie. Today's women often combine oversized blazers with slim or wide pants and fitted tops.
Embracing the dress make is a sign of women opting for a genderless uniform, bringing femininity and sexiness to a new level. The gained "soft power" creates a new urban uniform, sometimes with a little help from muted, pastel, or bright colors.
Credits: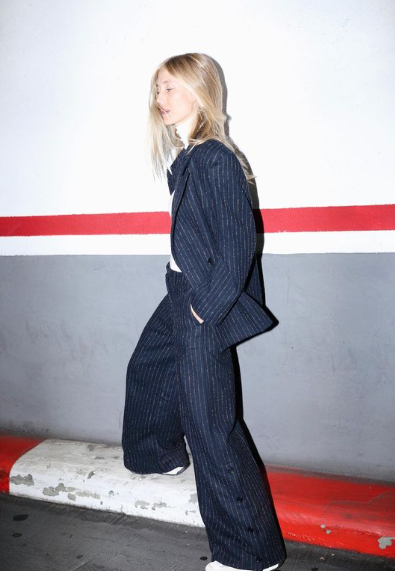 02-01-2023